Steel Plate, or structural steel is simply steel sheet material that can be customarily cut and welded to develop a more elaborate product. It is made by compressing multiple steel layers together into one; forming a plate of steel.
Applications for Steel Plate are based acutely on the specifics of the project. This simply means that certain grades are more appropriate to particular tasks than others.
As high-temperature steel is rolled into sheets, the steel gains strength. Layer upon layer of steel is compressed and forged into a single piece of steel until the proper, final dimensions are achieved. As the flat steel sheet cools, it hardens into a usable piece of steel. The type of steel that is created is dependent upon which ingredients are used to create the molten steel.
Steel Plate Applications:
Structural and Building Construction, Bridge Construction, Tanks, Pressure Vessel, Boiler and Heat Exchangers, Steel Supports, Steel Fabrications, Ship Building
Steel Grades:
All grade range for Carbon Steel, Mild Steel, Boiler Plate, Tanks, Ship Building, High Strength, Low-Alloy, we also have all range of Stainless Plates.
Available Sizes:
Thickness- 2.0mm to 250.0mm , Width- 1,200mm to 3,500mm, Length- 4,000mm to 12,000mm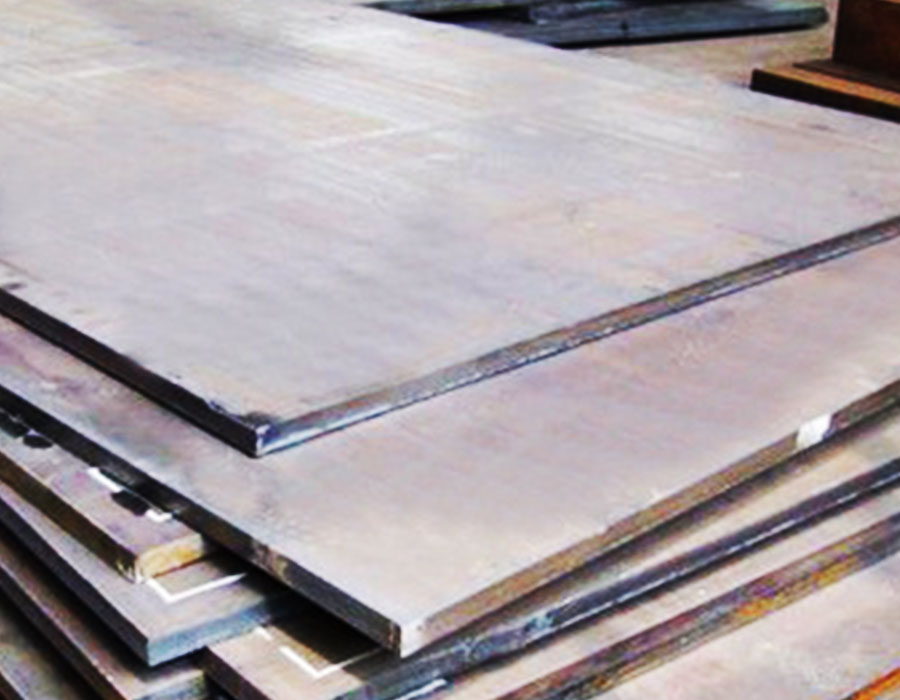 COMMON STEEL GRADES, CODES & SPECIFICATION
| | |
| --- | --- |
| A36 | Carbon Steel Structural |
| SS400 | Carbon Steel Structural (ASTM A36 Equivalent) |
| Q235B | Carbon Steel Structural ( ASTM A36 Equivalent) |
| S275 | Carbon Steel Structural ( ASTM A36 Equivalent) |
| Q345B | Carbon Steel Structural, Higher grade material |
| ASTM A131 | Structural Steel for Ships |
| ASTM A242 | High-Strength Low-alloy Structural Steel |
| ASTM A709 | Carbon and High-strength Low-alloy steel for Bridge |
| ASTM A285 | Pressure Vessel Plates, Carbon Steel, Low & Intermediate Tensile Strength |
| ASTM A516 | Pressure vessel Plates, Carbon Steel, Moderate ^ low Temperature service |
| ASTM A537 | Pressure Vessel Plates, Heat-Treated, Carbon Manganese Silicon Steel |
| ASTM A572 | Structural Carbon Steel Plates of Improved Toughness |
| ASTM A662 | Quenced and Tempered Carbon and High Strength Low-Alloy Structural |
| ASTM A737 | Pressure Vessel Plates, High Strength, Low alloy steel |
| ASTM A662 | Quenced and Tempered Carbon and High Strength Low-Alloy Structural |
| ASTM A737 | Pressure Vessel Plates, High Strength, Low alloy steel |
| ASTM A240 | Stainless Steel |